Jeg elsker danske retro design!
I have been spending some time already on the redesigning our bedroom. Soon I will post first results. It has been fun and I even managed to get my husband into some furniture improvements work, which in the end he enjoyed as well:)
One part of our bedroom project is to find new bedside tables. Since we are trying to upgrade the room with minimal budget, I have to be pretty creative:) I spent some time in searching for the perfect model and I found it! I totally fell in love with danish design furniture and I believe this will be the theme of the storage in our bedroom.
I love how the retro style meets the modern look! And I already know I will spend more time here on posting some danish style inspirations. But first things first. Below I am listing examples of bedside tables where simple forms express class and style, yet they are very practical. Again: Less is more, simplicity rules! This is exactly what I am trying to reach when it comes to the interior design.
I will take off now for the tables hunt, have a look of my discoveries in the net. Wish me good look, I could easily spend loads of euros. The challenge is: lets try under 200 euros!
Have a great weekend!
M.
---
Here we go!
via: etsy.com
via: theguardian.com
via: hermanmiller.com
via: ifurnholic.com
via: everythingbegins.com
via:westelm.com.au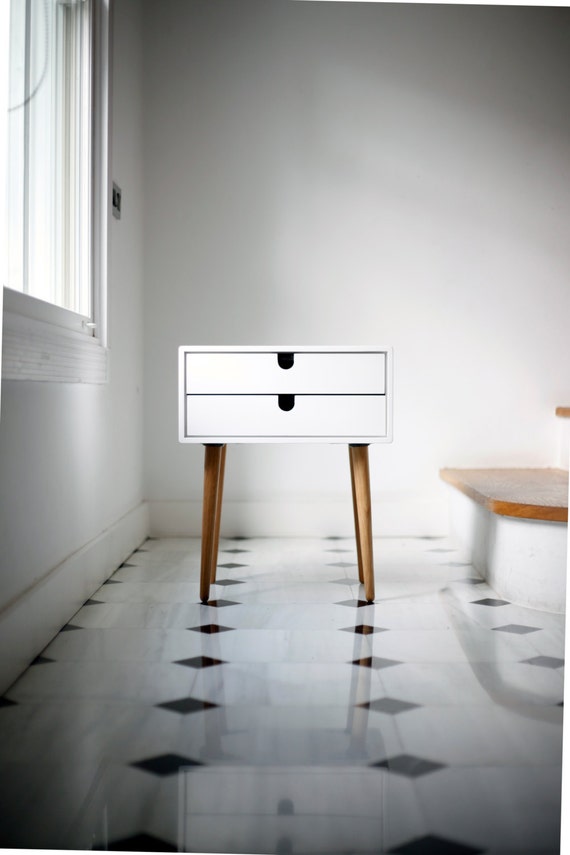 via:etsy.com